Employer Outreach offers a variety of educational opportunities for SERS employers.
---
eSERS VIRTUAL WORKSHOPS
SERS is committed to serving the needs of our members, retirees, and employers while ensuring the safety and health of everyone, including the community at large. We are following all state and federal guidelines regarding COVID-19. In accordance with these guidelines, we are offering our eSERS training sessions online.
eSERS training is beneficial for new employees, as well as any SERS employers who would like a refresher on the eSERS system.
All sessions will begin at 9:00 a.m.
Register now for your virtual training session: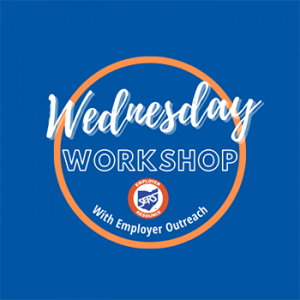 Wednesday Workshop with Employer Outreach
A series of short sessions (20 to 30 minutes) focused on topics we receive the most questions about from SERS employers.
The first Workshop will spotlight Employer Surcharge and Annual Employer Statements.
Sign up now to join us on Wednesday, August 4 at 9:00 a.m.
Register
WEBINAR RECORDINGS
Missed our live webinars?
We have recordings available of our most recent webinars on wage certifications and the SERS Disability program.
Wage Certification Webinar – May 2021
This webinar covers the different types of wage certifications and how to complete them.
---
Disability Webinar
In conjunction with the SERS Disability Department,  we presented a webinar on SERS' Disability program.
The webinar covers information that you as an employer will need to know about the disability application, the approval process, and how to complete disability certifications.
---