---
Legislation
SERS and its members can be significantly affected by legislation enacted by the Ohio General Assembly and Congress. The impact of legislation and federal regulatory activities on SERS and other public retirement systems has increased in recent years.
As a trust fund for the retirement contributions of members and employers, SERS closely monitors state and federal legislation that could adversely affect its mission to provide retirement security for Ohio's school employees. When appropriate, SERS provides testimony or otherwise educates Ohio legislators, congressional representatives, and regulatory agencies on the impact of these proposals.
While SERS is not a government agency, it is subject to rules governing public employers in the state of Ohio.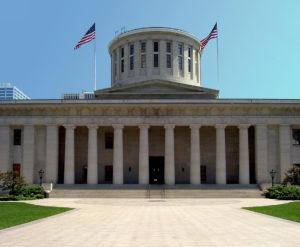 Contact Your State Representative and Senator
If you would like to contact your state representative and senator regarding a bill listed on this page, click the below link to compose your own message using SERS' Legislative Action Center.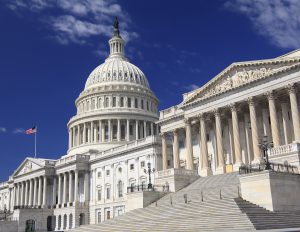 Contact Congress Regarding Important Issues Affecting SERS Retirees
Contacting your congressional delegates legislators is easy using SERS' Legislative Action Center. By entering your ZIP code, you'll have access to the contact information (e-mail address, phone number, and mailing address) of your federal legislators.
Current Legislation
---
117th Congress
S. 1302Sen. Sherrod Brown (D-OH)Senate – 04/22/2021 Read twice and referred to the Committee on Finance.To amend title II of the Social Security Act to repeal the Government pension offset and windfall elimination provisions.
–
40 cosponsors
 Bill
Number

 Sponsor

 Last Actions

 Summary

 Title

 Cosponsors

   

H.R. 82
Rep. Rodney Davis
(R-IL)

House –House – 01/04/2021 Referred to the House Committee on Ways and Means.

Repeals the GPO and WEP.

Social Security Fairness Act of 2021

296 co-sponsors;
ten Ohioans
H.R. 328
Rep. Peter DeFazio (D-OR)
House – 01/15/2021 Referred to the House Committee on Ways and Means.
To amend the Internal Revenue Code of 1986 to impose a tax on certain trading transactions.
Wall Street Tax Act of 2021
28 co-sponsors; one Ohioan
H.R. 1319
Rep. John Yarmuth (D-KY)

03/11/2021 Became Public Law No: 117-2.

Provides additional relief to address the continued impact of COVID-19 on the economy, public health, state and local governments, individuals, and businesses.
American Rescue Plan Act of 2021
–
H.R. 2337
Rep. Richard Neal
House – 04/01/2021 Referred to the House Committee on Ways and Means
To amend title II of the Social Security Act to provide an equitable Social Security formula for individuals with noncovered employment and to provide relief for individuals currently affected by the Windfall Elimination Provision.
–
189 co-sponsors; three Ohioans
H.R. 3
Rep. Frank Pallone (D-NJ)
House – 04/27/2021 Referred to the Subcommittee on Oversight and Investigations
To establish a fair price negotiation program, protect the Medicare program from excessive price increases, and establish an out-of-pocket maximum for Medicare part D enrollees, and for other purposes.
Elijah E. Cummings Lower Drug Costs Now Act
91 cosponsors, three Ohioans
H.R. 5376
Rep. John Yarmuth (D-KY)
House – 09/27/2021 Placed on the Union Calendar, Calendar No. 94
 This bill provides funding, establishes programs, and otherwise modifies provisions relating to a broad array of areas, including education, labor, child care, health care, taxes, immigration, and the environment.
Inflation Reduction Act of 2022
 –
H.R. 5834
Rep. Kevin Brady (R-TX)
House – 11/03/2021 Referred to the House Committee on Ways and Means
–
Equal Treatment of Public Servants Act of 2021
53 cosponsors; four Ohioans
H.R. 5723
Rep. Larson, John B. (D-CT)
House – 10/26/2021 Referred to the Committee on Ways and Means, and in addition to the Committees on Education and Labor, and Energy and Commerce, for a period to be subsequently determined by the Speaker, in each case for consideration of such provisions as fall within the jurisdiction of the committee concerned
Social Security 2100: A Sacred Trust
202 cosponsors; four Ohioans
 134th
General Assembly
 Bill
Number

 Sponsor

 Summary

 Title

  HB110
Scott Oelslager (R- North Canton)
To make operating appropriations for the biennium beginning July 1, 2021, and ending June 30, 2023, to levy taxes, and to provide authorization and conditions for the operation of state programs.
OPERATING BUDGET
  HB14
Diane Grendell (R – Chesterland)
Regarding state retirement system fiduciary duties, Public Employees Retirement System management fees and employee pay, and creating the Committee on Pension Salaries and Fees.
REGARDS STATE RETIREMENT SYSTEM
  SB233
Louis Blessing III (R – Cincinnati)
Regarding licensure and state retirement system membership for school nurses.
SCHOOL NURSE LICENSURE, RETIREMENT
  HB416
Juanita Brent, (D – Cleveland) Stephanie Howse (D – Cleveland)
To establish an auto-enrollment retirement savings program for private sector employees.
AUTO-ENROLLMENT RETIREMENT PROGRAM FOR PRIVATE EMPLOYEES
HB499
Adam Miller (D – Columbus)
To allow a Public Employees Retirement System or School Employees Retirement System disability benefit recipient elected to certain offices to continue receiving a disability benefit during the term of office.
ALLOW ELECTED OPERS/SERS RECIPIENTS TO RECEIVE BENEFITS
HB512
Cindy Abrams (R – Harrison), Brian Baldridge (R – Winchester)
To increase employer contributions to the Ohio Police and Fire Pension Fund.
POLICE, FIRE PENSION FUND
HB539  
Brigid Kelly (D – Cincinnati),

Haraz

 

N.

 

Ghanbari (R – Perrysburg)

 To require the state retirement systems to publicly broadcast board meetings.
STATE RETIREMENT SYSTEMS – PUBLIC BROADCAST
HB540
Brigid Kelly (D – Cincinnati),

Haraz

 

N.

 

Ghanbari (R – Perrysburg)

To require the state retirement system boards to disclose certain financial information regarding alternative investments.
STATE RETIREMENT SYSTEMS – FINANCIAL INFORMATION
HB541 
Brigid Kelly (D – Cincinnati),

Haraz

 

N.

 

Ghanbari (R – Perrysburg)

Regarding the prohibition against the state retirement systems doing business with a former state retirement system employee, officer, or board member.
STATE RETIREMENT SYSTEMS – FORMER EMPLOYEES
HB601

Mary 

Lightbody (D – Westerville), Adam Miller (D – Columbus)

Regarding increasing contributions for employers to the State Teachers Retirement System and School Employees Retirement System, establishing minimum amounts for certain STRS cost-of-living adjustments, and eliminating an age-related eligibility criterion for retirement in STRS.
STRS COST-OF-LIVING ADJUSTMENTS
SB308
Niraj Antani (R -Miamisburg)
To prohibit state and local governments from investing in, granting incentives to, or contracting with Russia or companies based in Russia, to require Ohio's pension and other investment funds to divest from any such holdings, and to declare an emergency.
DIVESTMENT, RESTRICTIONS-RUSSIA
SB347
Kirk Schuring (

R – Canton

),  Jay Hottinger (R – Newark)
To establish a contribution based benefit cap in calculating a School Employees Retirement System member's retirement benefit.
SERS CONTRIBUTION BENEFIT CAP
SB348
William Reineke (R –  Tiffin)
To establish a School Employees Retirement System membership determination procedure and to limit the amount that the retirement system can charge for late contributions.
SERS MEMBERSHIP DETERMINATION PROCEDURE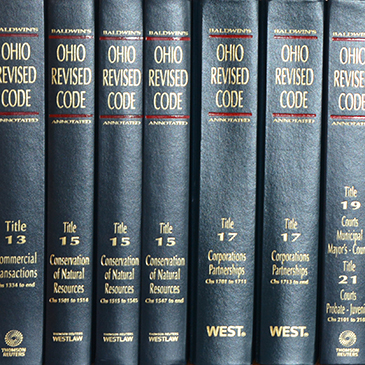 Laws
SERS is governed by Chapter 3309 of the Ohio Revised Code and Ohio Administrative Rules.