Important Legislative Updates

---

New WEP Reform Bill Introduced

(10/2/19) – Richard Neal (D-MA), a U.S. representative from a non-Social Security state, has reintroduced legislation to repeal the Windfall Elimination Provision (WEP).
---
Legislation
SERS and its members can be significantly affected by legislation enacted by the Ohio General Assembly and Congress. The impact of legislation and federal regulatory activities on SERS and other public retirement systems has increased in recent years.
As a trust fund for the retirement contributions of members and employers, SERS closely monitors state and federal legislation that could adversely affect its mission to provide retirement security for Ohio's school employees. When appropriate, SERS provides testimony or otherwise educates Ohio legislators, congressional representatives, and regulatory agencies on the impact of these proposals.
While SERS is not a government agency, it is subject to rules governing public employers in the state of Ohio.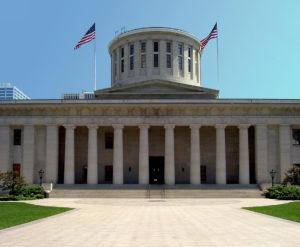 Contact Your State Representative and Senator
If you would like to contact your state representative and senator regarding a bill listed on this page, click the below link to compose your own message using SERS' Legislative Action Center.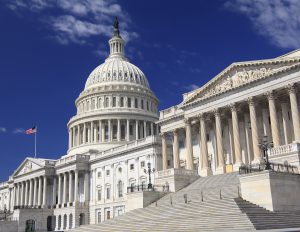 Contact Congress Regarding Important Issues Affecting SERS Retirees
Contacting your congressional delegates legislators is easy using SERS' Legislative Action Center. By entering your ZIP code, you'll have access to the contact information (e-mail address, phone number, and mailing address) of your federal legislators.
Current Legislation
---
117th Congress
 Bill
Number

 Sponsor

 Last Actions

 Summary

 Title

 Cosponsors

   

H.R. 82
Rep. Rodney Davis
(R-IL)

House –House – 01/04/2021 Referred to the House Committee on Ways and Means.

Repeals the GPO and WEP.

Social Security Fairness Act of 2021

121 co-sponsors;
five Ohioans
H.R. 328
Rep. Peter DeFazio (D-OR)
House – 01/15/2021 Referred to the House Committee on Ways and Means.
To amend the Internal Revenue Code of 1986 to impose a tax on certain trading transactions.
Wall Street Tax Act of 2021
27 co-sponsors; one Ohioan
H.R. 1319
Rep. John Yarmuth (D-KY)

03/11/2021 Became Public Law No: 117-2.

Provides additional relief to address the continued impact of COVID-19 on the economy, public health, state and local governments, individuals, and businesses.
American Rescue Plan Act of 2021
–
 
133rd General Assembly* and 134th
General Assembly**
 Bill
Number

 Sponsor

 Summary

 Title

   

HB308 *
Tom Patton (R-Strongsville)
To provide compensation and benefits to first responders with post-traumatic stress disorder and to study the financial and administrative requirements for that fund.

POST-TRAUMATIC STRESS FUND  

  HB442 *
Bill Roemer (R-Richfield) and Thomas West (D-Canton)
Requires pupil services personnel to register with the Department of Education, rather than hold a separate license from the State Board of Education as under prior law. The change applies to school speech language pathologists, audiologists, school nurses, physical therapists, occupational therapists, and social workers, who are licensed by their respective professional boards.
OCCUPATIONAL REGULATIONS
  HB110**
Scott Oelslager (R- North Canton)
To make operating appropriations for the biennium beginning July 1, 2021, and ending June 30, 2023, to levy taxes, and to provide authorization and conditions for the operation of state programs.
OPERATING BUDGET
  HB14**
Diane Grendell (R – Chesterland)
Regarding state retirement system fiduciary duties, Public Employees Retirement System management fees and employee pay, and creating the Committee on Pension Salaries and Fees.
REGARDS STATE RETIREMENT SYSTEM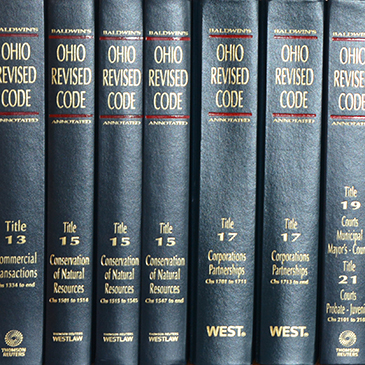 Laws
SERS is governed by Chapter 3309 of the Ohio Revised Code and Ohio Administrative Rules.