Board of Trustees
The SERS Retirement Board consists of nine members – four elected employee members, two elected retiree members, and three investment expert members. One investment expert is appointed by the governor, a second one by the treasurer of state, and the third one jointly by the speaker of the House and president of the Senate. Full terms for Board seats run four years. Retiree-member and Employee-member seat terms begin on July 1 and end on June 30.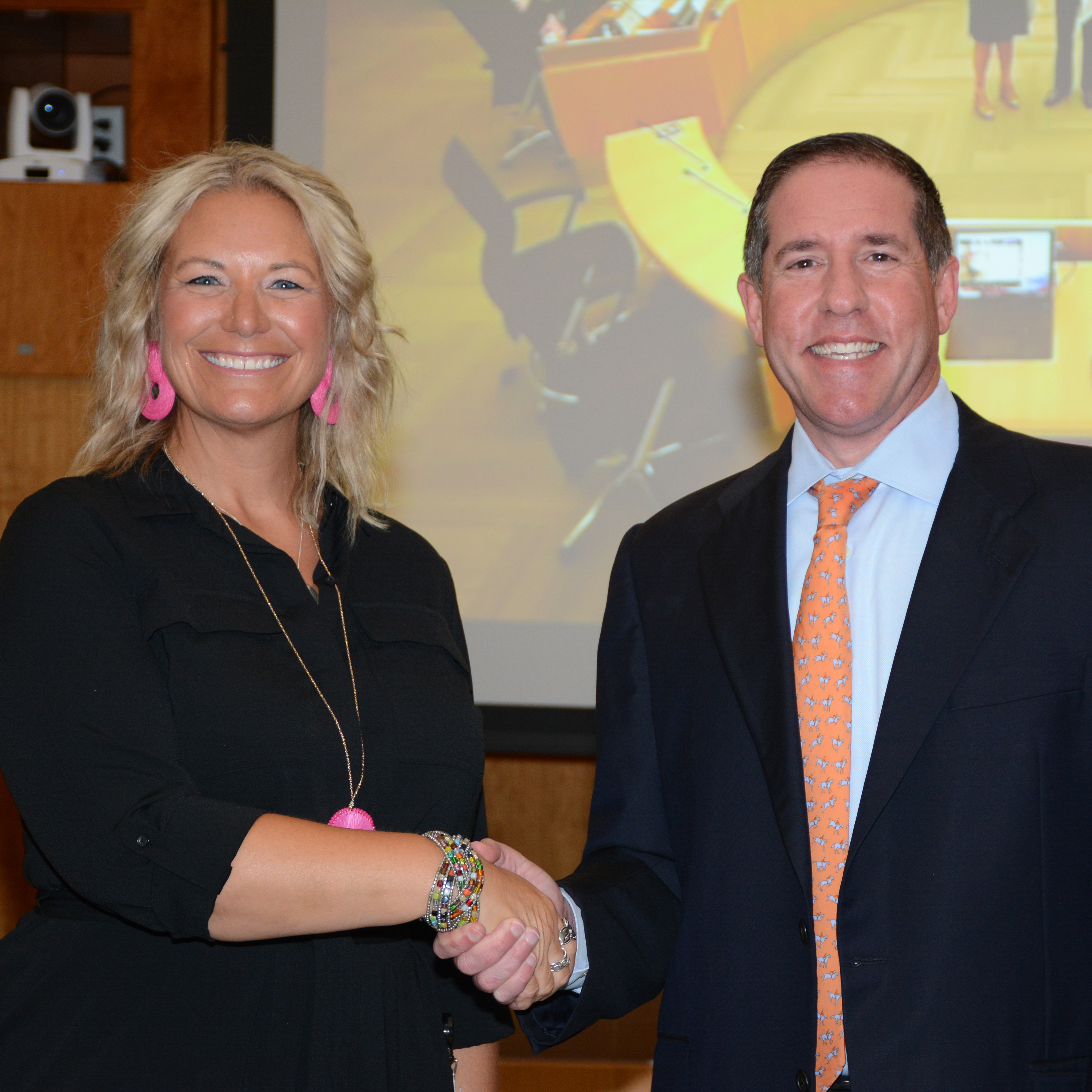 Interested in becoming a Board member?
Download our Board Member Responsibilities and Elections Guide to learn more.
---
Board Meeting Dates, Agendas, and Highlights
The Retirement Board generally meets at least two full days every month, except in January and August, in Columbus, on the third Thursday and Friday (if necessary).
The Audit Committee, Compensation Committee, and Technology Committee holds meetings in March, June, September, and December. Each committee may schedule additional meetings as needed.
SERS publishes two meeting recap documents: the Board Meeting Minutes and Board Highlights. The meeting minutes detail Board discussions, while the highlights are a high-level summary of select information. There is a one-month delay in posting the minutes because Board approval is required. The highlights are published the week following the Board meeting.
Date

Public Notice

Minutes

Highlights

July 2021

July 15 (Thurs.)

Regular Board Meeting

July 27 (Tues.)

Compensation Committee

July 27 (Tues.)

Technology Committee

August

No Regular Board Meeting

September

Sept. 15 ( Wed.)

Audit Committee

Sept. 16 (Thurs.)

Compensation Committee

Sept. 16 (Thurs.)

Regular Board Meeting

Sept. 16 (Thurs.)

Technology Committee

October

Oct. 21 (Thurs.)

Special Compensation Committee Meeting

Oct. 21 (Thurs.)

Regular Board Meeting

Oct. 21 (Thurs.)

Special Technology Committee Meeting

November

November 18 and 19 (Thurs. and Fri.)

December 

December 16 and 17 (Thurs. and Fri.)

January 2022

No Regular Board Meeting

February

February 17 and 18 (Thurs. and Fri.)

March

March 17 and 18 (Thurs. and Fri.)

April

April 21 and 22 (Thurs. and Fri.)

May

May 19 and 20 (Thurs. and Fri.)

June

June 16 and 17 (Thurs. and Fri.)
Visit the Board Meeting Archive for past meeting agendas, minutes, and highlights
Speaking at a SERS Board Meeting
The Ohio Open Meetings Law governs meetings of the SERS Board and its committees. While the Open Meetings Law does not give members of the public the right to be heard at a public meeting, it is the intention of the SERS Board to allow reasonable opportunity for members of the public to address the Board during its meetings.
The SERS Board will permit members of the public to be heard at its meetings in accordance with the following guidelines:
The person wishing to speak must notify the Executive Director at least 48 hours in advance of the Board meeting, giving his/her name and a brief description of the matter to be presented.
The matter should be within the Board's jurisdiction.
The SERS Board will be governed by Sections 121.22, 3309.01, 3309.22 and 3309.23 of the Ohio Revised Code in considering those matters not appropriate for public discussion at a SERS Board open meeting. These would include, but are not limited to, certain personnel actions; pending or imminent court actions; members' medical records; and membership appeals to the Board, which must proceed pursuant to Sections 3309-1-03 and 3309-1-11 of the Ohio Administrative Code.
If a request to speak is granted, the Chairperson will call upon the person to speak at the appropriate time during the meeting.
A person may speak on the designated subject for up to five minutes, but no more than two persons may speak on any one subject at any meeting.
Speakers may not engage in defamatory, derogatory, or abusive remarks. The Chairperson may terminate a person's privilege to speak if they engage in such behavior.
---
Get the Latest Board News Delivered to Your Inbox
Join the thousands of other SERS members, retirees, and employers who are already getting the monthly Board Meeting Highlights.
If you care about your SERS health care news, fund status, and financial updates, just subscribe to our email list.
---