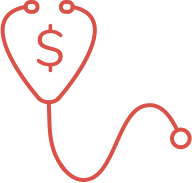 HEALTH CARE IN RETIREMENT
This section of our website provides information about SERS' health care coverage.
Access to Health Care
To the extent that resources permit, SERS intends to continue offering access to health care coverage. We reserve the right to change or discontinue any plan or program at any time. This includes premiums, deductibles, co-payments, and coverage termination.
The information in this section is not a guarantee of the type of coverage, if any, that may be available when you retire.
If you have questions, call Health Care Services toll-free at 800-878-5853.
Notice of Privacy Practices – HIPAA